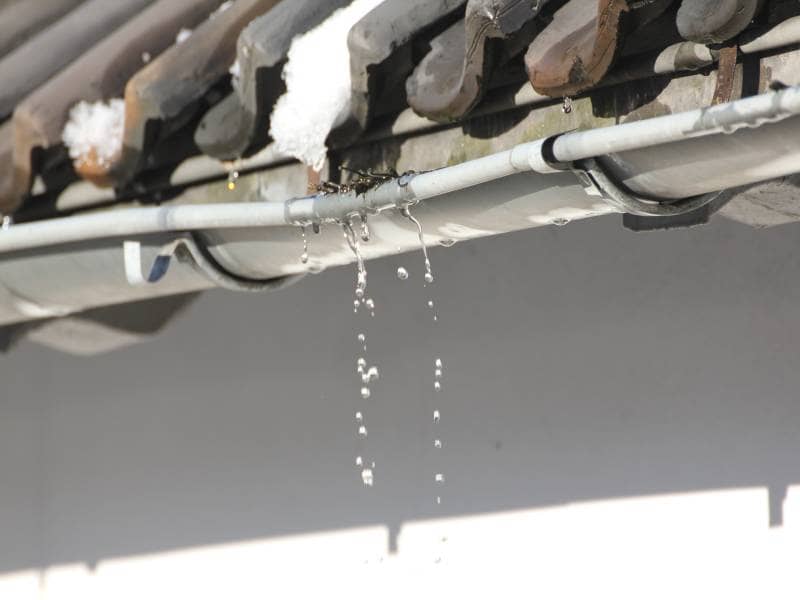 Ignore Leaking Gutters & It Could Cost You More than You Think
Leaking gutters can cause serious damage to your home. When water isn't properly diverted away from your home, it can slowly drip down and find its way inside your house.
When your gutters are leaking, they are not doing their job and this can result in damage to the roof and fascia, which can result in roof problems and wood rot. It can also cause water pooling near the home's foundation, which can result in a damaged or cracked foundation. Not to mention potential damage to the interiors of your home and its structural integrity being compromised.
Your roof is your home's first line of defence against the weather and harsh elements, your gutters are meant to protect your home's foundation from water damage.
If you are experiencing any kind of leak, it is important to take care of it as soon as possible. Improperly installed or damaged gutters can cause potentially expensive and large repairs in the future.
Common Signs Your Gutters May Need Repair or Replacing
Cracks or splits of any kind in your gutter system
Pools of water near your foundation
Water marks or damage directly below your gutters
Gutters sagging
If you are having an issue determining whether the problem is with your gutters or your roof, our highly trained team at A & D Discount Roofing Supplies Loganholme can provide you with a selection of plumbers or roofers to inspect and recommend products to fix gutter leaks or replace damaged gutters along with roof repairs and refurbishments.
You can rest assured, we only stock and supply quality materials and will source matching gutter styles if still available so you can expect your gutters will enjoy a long working life. All you'll need to do is clear out the leaves.
Would you like to know more about Leaking Gutters? Call our friendly staff on 07 3801 3188 and we'd be happy to answer all your questions and arrange a free inspection and assessment.