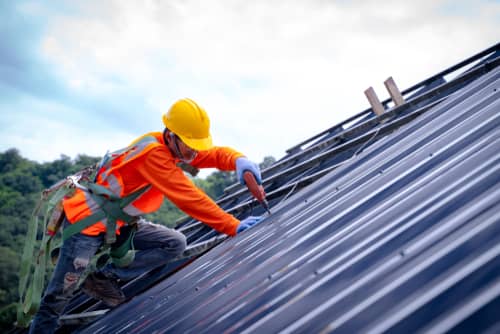 New Roofs, Repairs & Replacements – Build Approvals Have Changed
The building approval must be obtained by either the roofing contractor or the property owner. And it's essential if your hire a builder, they hold a current license. Of course, as the home owner, you can carry out the roofing work yourself but you must be confident the work and roofing materials you use, will pass stringent council legislation.
There are many reasons why home owners need to repair or replace, all or parts of their roof. Here are some of the common reasons:
Leaky Roof
Natural Disaster
Wind Damage
Hail Damage
Storm Damage
Fire Damage
Disrepair (age)
Refurbish
Unlicensed builder
Avoid using an unlicensed builder, it can only lead to trouble. Often an unlicensed builder won't want you to sign a contract which makes it very difficult to challenge them in court if their workmanship, fails to meet building codes. So, always make sure your builder is licensed and you sign a contract first. Also try to read reviews to gauge what previous clients have to say about their experience dealing with the builder.
Quality roofing materials
Any roofing materials used in the new construction or refurbishment, must meet building codes and government legislation. Over recent years, Building Standards have changed so it's essential the materials you use meet industry standards.
You can rest assured, at A & D Discount Roofing we only stock and supply quality roofing materials that pass all building codes. You will find everything you need, including:
Strapping
Rafters
Flashings
Gutters
Downpipes
Battens
Facia
BlueScope Roofs
Want to know more? Call our friendly staff A & D Discount Roofing Supplies Loganholme, on 07 3801 3188 and we'd be happy to answer all your questions and recommend the best roofing materials.