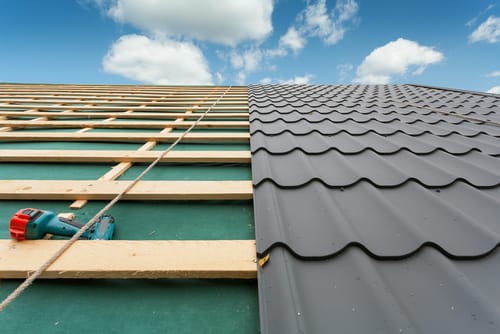 Colorbond Vs Zincalume Roofing
But which one is right for your home? Let's take a closer look.
Colorbond Roofing
Colorbond is a pre-painted steel roofing material which is long lasting and resistant to different weather conditions. Featuring corrugating iron metal sheets, it's very strong yet lightweight. Offering a clean, contemporary look it comes pre-painted in a variety of popular on-trend colours and doesn't require painting.
Keeps your home cool in Summer and warm in Winter
Long Lasting
Doesn't need painting
Lightweight
Easy to maintain
Resistant to cracking, peeling and chipping
Pre-painted, available in 22 colours
Resistance to termite attacks
Zincalume Roofing
Made from Zincalume steel, which is a premium metallic-coated steel product, Zincalume consists of 55% aluminum, 43.5% zinc and 1.5% silicon. This coating gives it a lifetime of almost four times that of galvanized steel which helps make it a perfect roofing material.
Silver or metallic in colour, a Zincalume roof is highly resistance to corrosion and has high thermal efficiency.
Long lasting
Lightweight
Edge protection
Resistance to termite attackes
Non combustible
Corrosion resistant
Keeps your home cool in Summer and warm in Winter
So, What'S the Difference?
Both roofing materials will add value and style to your home, the key difference is Colorbond steel is painted and Zincalume steel is not.
If you prefer cool, warm, light, dark, subtle or bold shades, Colorbond has colours to match your home's look.
Zincalume is metallic or silver in colour and is less expensive but is not as durable as Colorbond. If you like things simple, this is an excellent option.
Want to know more? Call our friendly staff at A & D Discount Roofing Supplies on 07 3801 3188 and we'd be happy to answer all your questions and provide you with an obligation free quote.